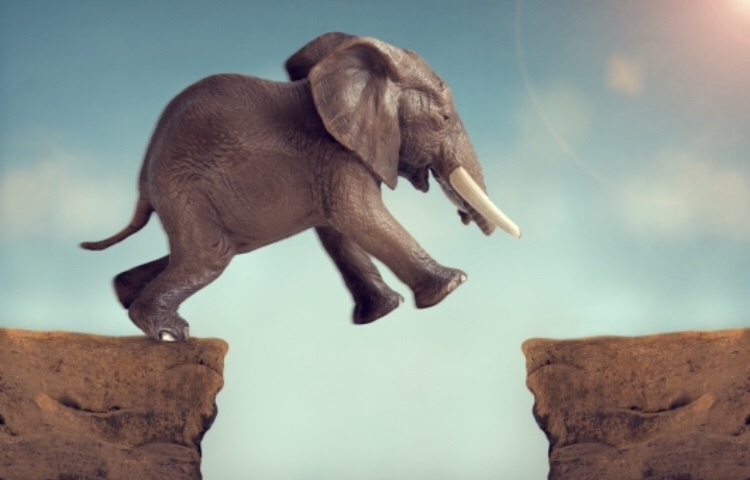 I've always called jumps where it looks like you're jumping off a cliff "leap of faith" jumps.
When I walked the CCI3* course this week it had no shortage of these.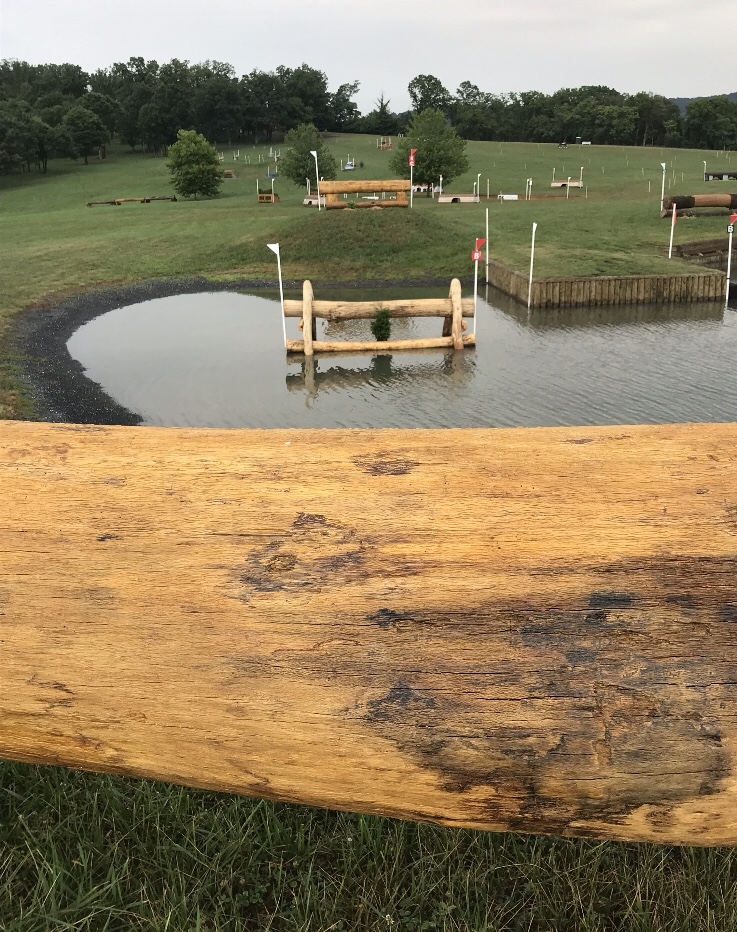 The very first combination, jump #4, was a significant terrain question.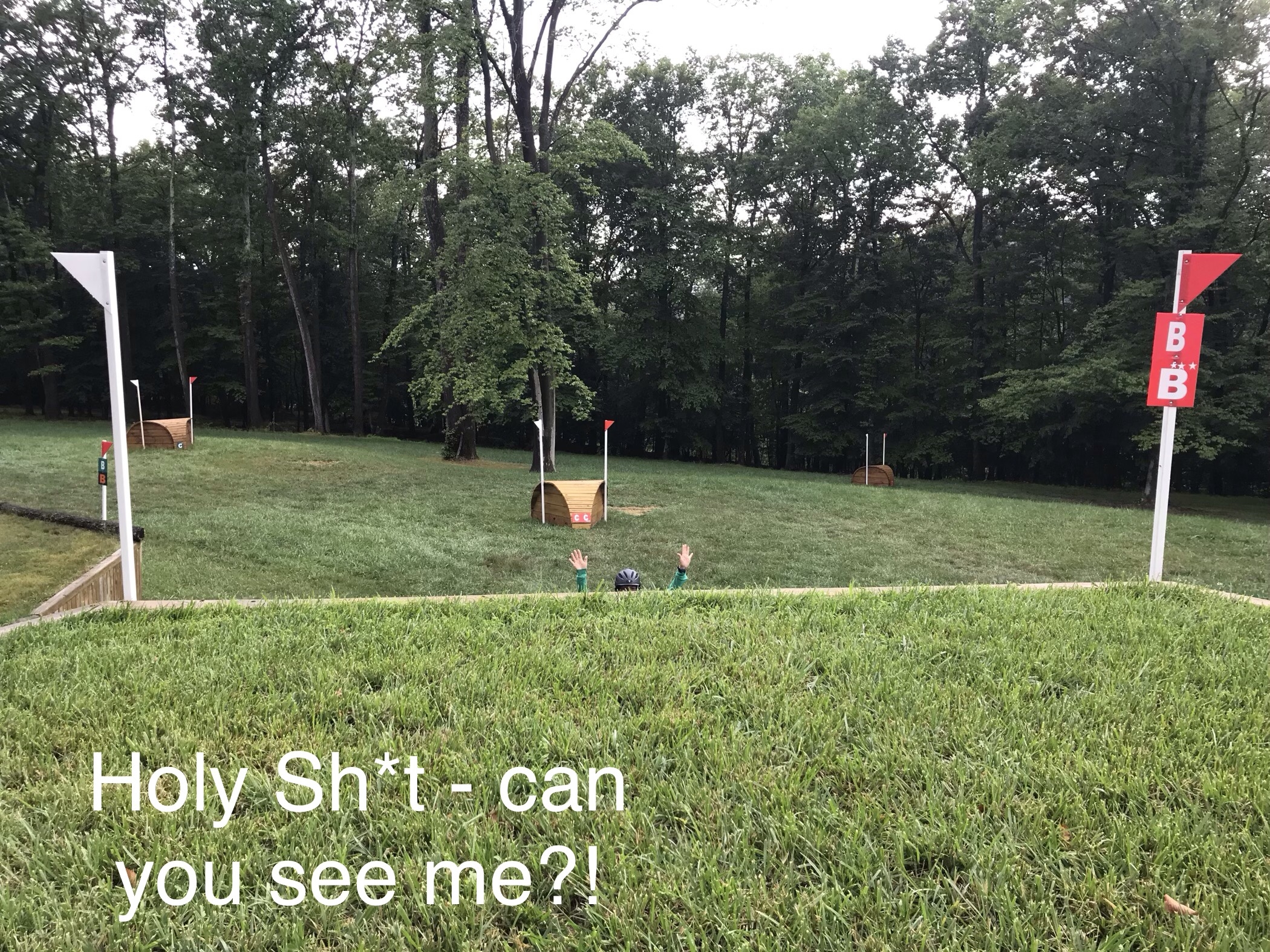 It had a log on a hill, down to a drop bank which was already on a downslope, and the landing was an unbelievably steep slope to a fairly impressive skinny. The direct line to the skinny also had a large tree directly behind it.
Basically, this combination had every single thing that could get the lesser obedient event horse to decide it was a bad idea.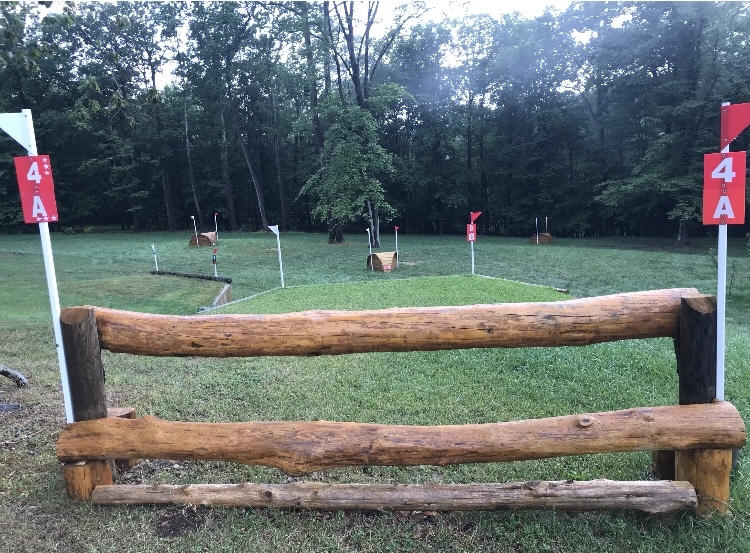 My fabulous pony, is rather known for "launching" off of banks.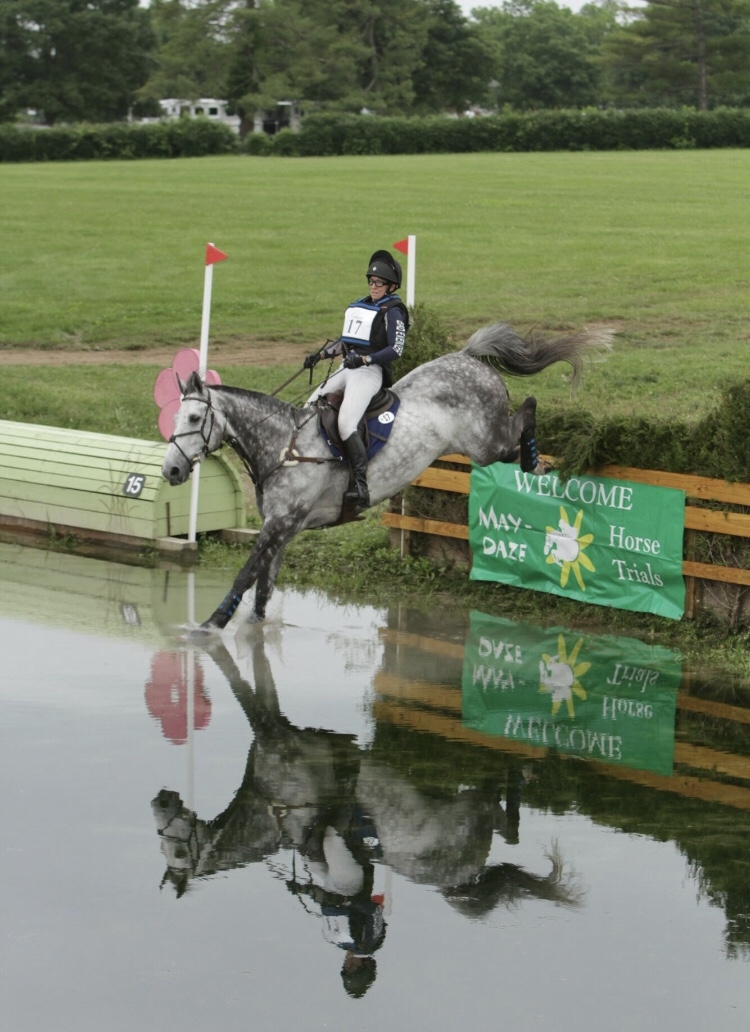 We have nearly drowned in more than one water jump when he launched in like an Olympic swimmer and we landed in a heap.
I had a bad feeling about this down drop.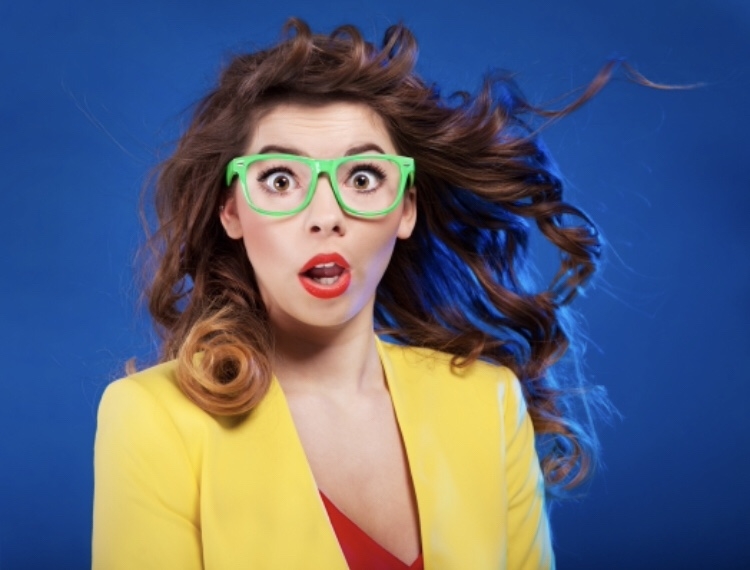 My first thought was that he would do his normal "leap of faith" and we would land 20′ down the hill in a heap of rubble.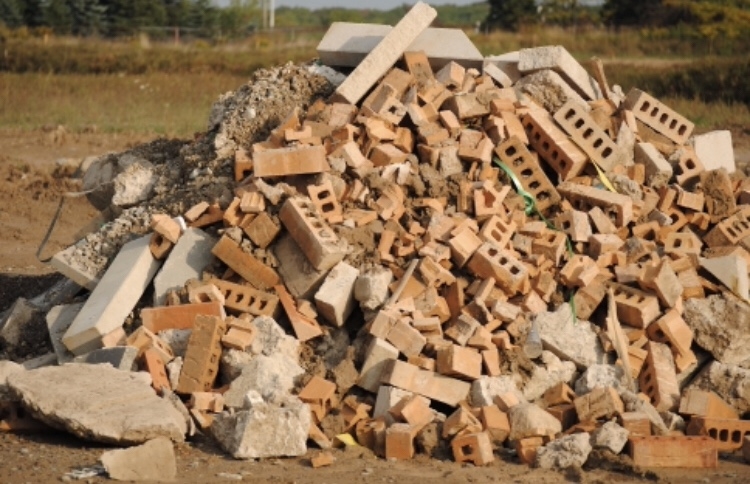 My second thought was if we survived the drop there was no way we'd get over the skinny at the bottom.
My third thought was that he might not even jump the log to begin with. The last time we jumped a hanging log on a steep hill he launched so far over it that he scared himself and quit at the next little drop.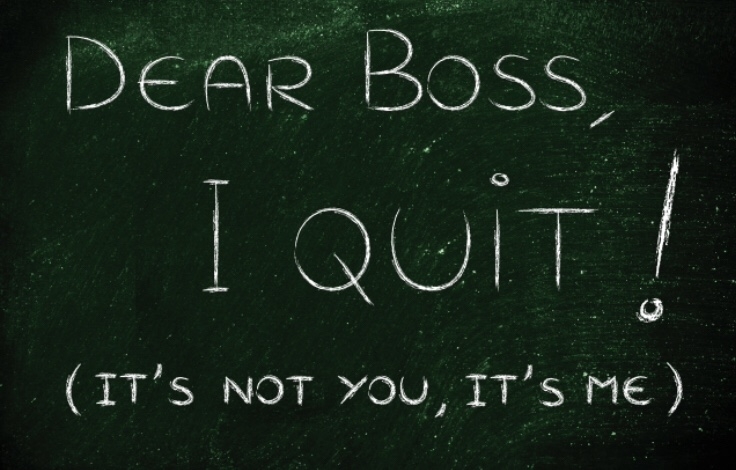 With all my concerns, there was only one way to find out……. So we kept going.
Show jumping went really well.
The jumps looked a bit big to us both when we went in the ring, but we pulled it together and just had one rail down.
Cross country was right after show jumping. There was a very nice rider I chatted with in warm up. I told her it had been a couple of years since we had competed at the level, and I was a little nervous.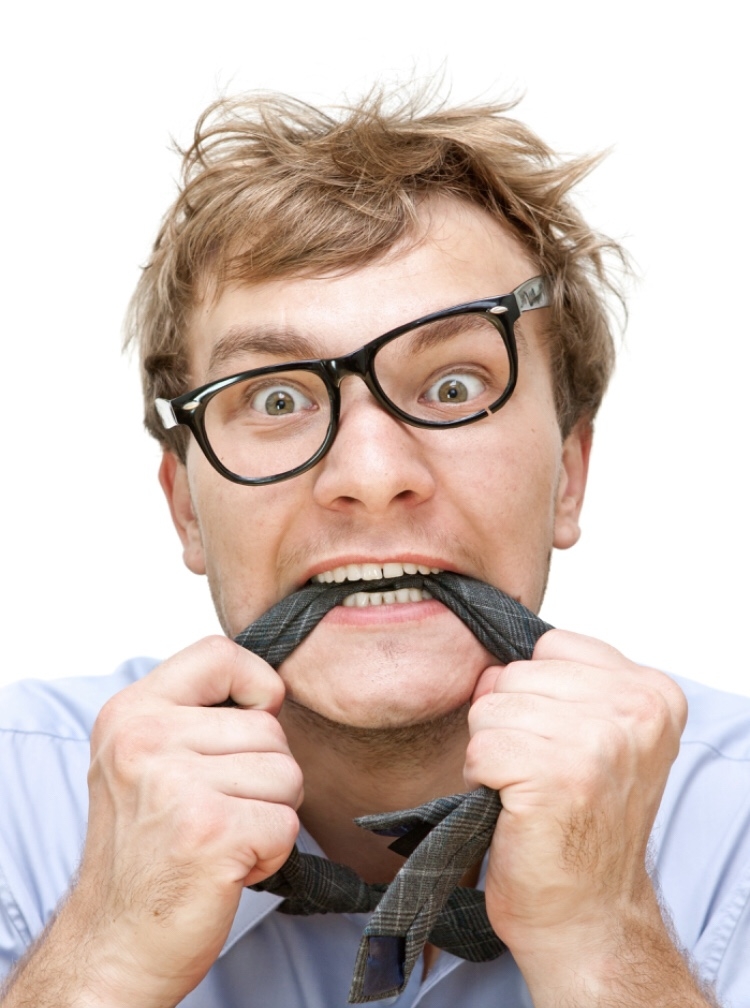 She was very encouraging. And at the last minute she mentioned that her first horse had "peeked hard" at that drop at jump 4.
So we left the start box
and galloped the first 3 jumps perfectly out of stride, like we were old pros.
When we got to jump 4, he bravely jumped the log
Good boy!
But we didn't even get all that close to the edge of the bank when the fancy unicorn said, "no way."
After he had a look, I decided to approach it one more time, thinking that he might step off now that he'd taken a look.
That was a firm, "No."
Honestly,
I have to admit to feeling relieved.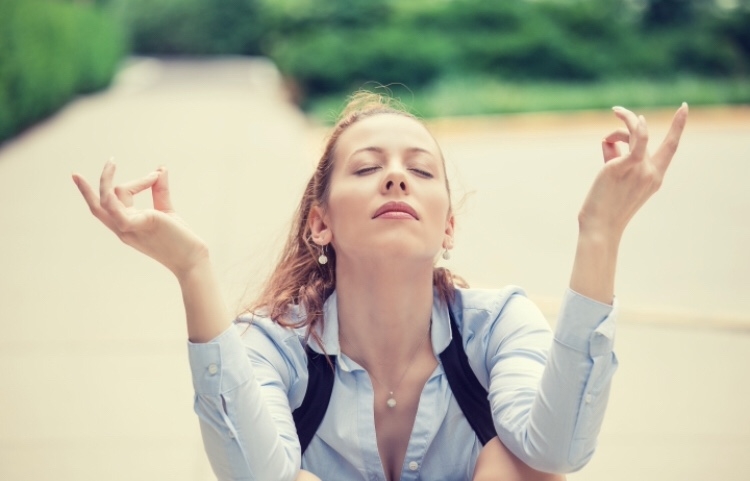 This is the most genuine of horses. He would jump through fire if I asked him. And if he didn't think he could do it? I would much rather try again another day than land in a heap at the bottom of a "man from snowy river" worthy hill.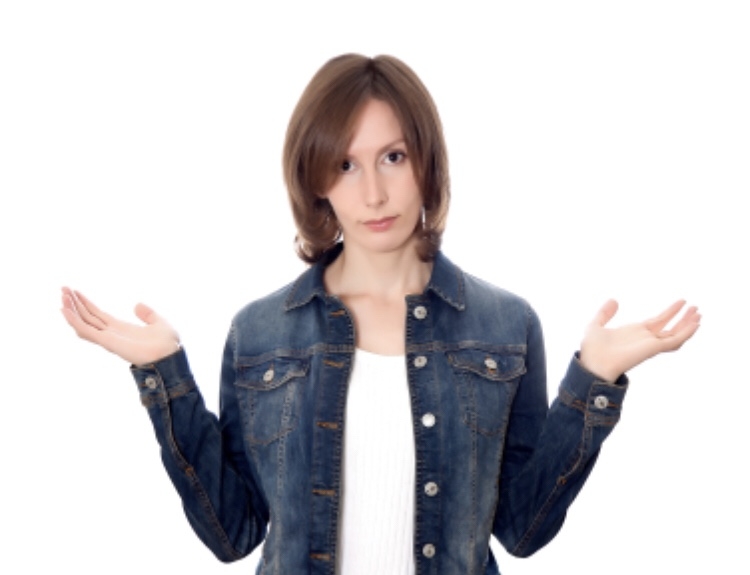 I guess we'll save the finish line Zima's for next time.
#TeamZima #Becausehesaunicorn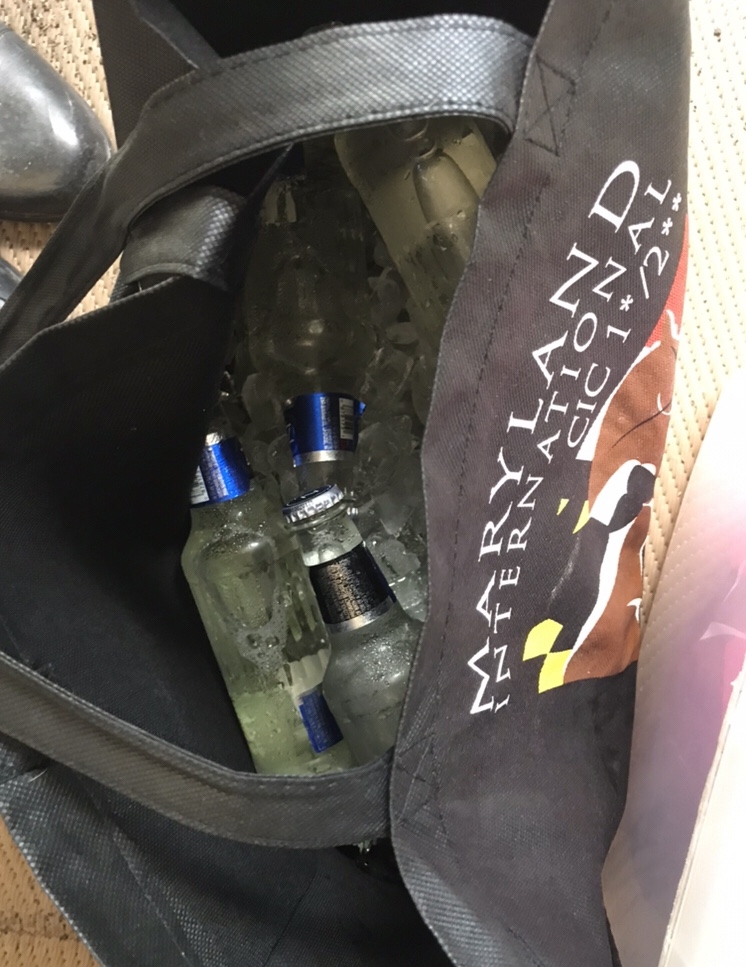 ___________________________________________
SpiderWoman's 3* cross country was next.
To Be Continued…….